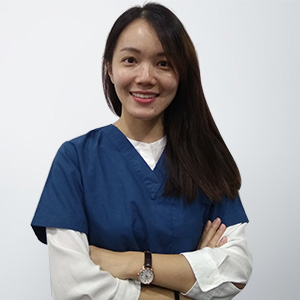 Dr. Ivy Chang obtained her Doctor of Dental Surgery (DDS) from The University of Malaysia (UKM) in year 2016
She enjoys practicing high-quality dentistry and well-versed in all aspects of general treatments such aesthetic work, crown and bridge, root canals, minor oral surgery and gum treatments.
Besides, she has special interest in Orthodontic.
Being a highly enthusiatic and dedicated dentist, she always provides the  best quality of dental service. Outside of work, she enjoys playing piano, sports and traveling.