In a world where appearances matter more than ever, having a confident smile can be a game-changer. However, traditional braces can be uncomfortable and often draw unwanted attention. Enter Invisalign braces – the discreet and effective solution that's taking Malaysia by storm. In this article, we'll delve into the world of invisible braces in KL and Invisalign or invisible braces in Penang and explore the prices of this life-changing treatment.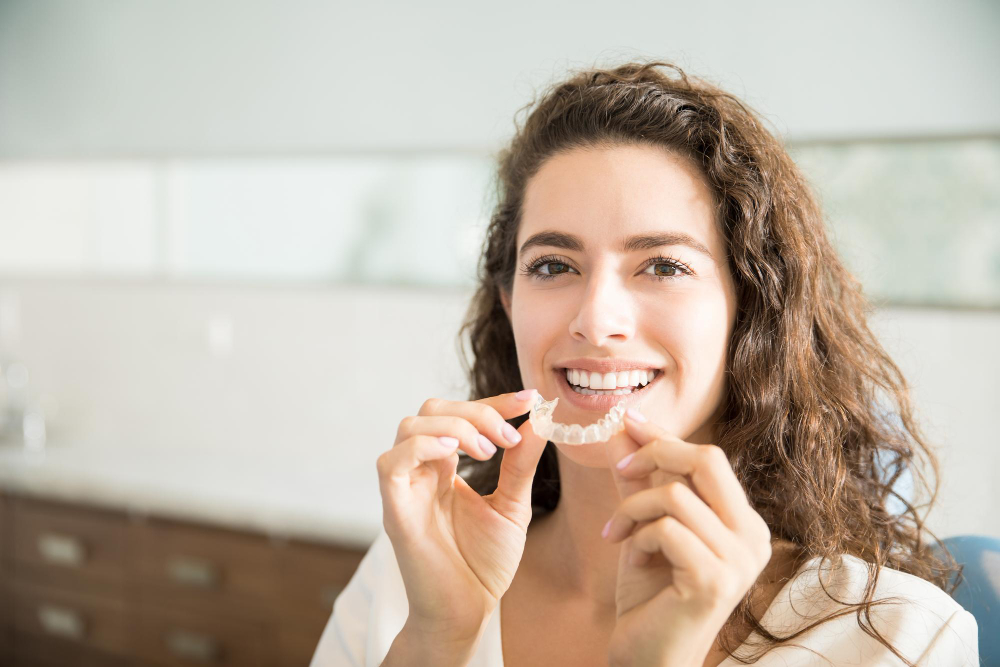 Invisalign Explained
What Exactly Are Invisalign Braces?
Invisalign or invisible braces, sometimes known as "invisible braces," are a groundbreaking orthodontic procedure that straightens teeth without the need for unattractive metal wires and brackets. These braces are made up of a set of transparent, removable aligners that push your teeth into the proper positions gradually.
Invisalign Braces: How Do They Work?
Invisalign braces function by following a precise procedure. A 3D digital scan of your teeth is done during an initial visit with your orthodontist. This scan produces a personalised treatment plan, outlining the exact motions your teeth will experience throughout treatment.
The Appeal of Invisalign Braces in Malaysia
Discreetness and Comfort
The fact that Invisalign braces, known as invisible braces, are almost invisible is one of their most important benefits. Invisalign aligners, unlike conventional braces, are nearly invisible when worn, making them an appealing alternative for people who want to keep their orthodontic treatment under the radar. Furthermore, invisible braces are quite comfortable. They lack the rough edges and wires associated with conventional braces, which may cause irritation and pain.
Removability
Another noteworthy characteristic of Invisalign braces or invisible braces is their removable nature. You may quickly remove them for eating, cleaning your teeth, and special events. This means you may maintain your dental hygiene without the limitations that conventional braces impose.
Kuala Lumpur Invisalign Braces
The Increasing Trend
Kuala Lumpur, Malaysia's busy metropolis, has seen an increase in the use of Invisalign or invisible braces. Invisalign is becoming more popular as an orthodontic treatment option.
Specialist Orthodontists KL has a large number of specialist orthodontists who have expertise with Invisalign procedures. These specialists are experienced in developing personalised treatment regimens that address the requirements of each client.
Invisalign or Invisible Braces in Penang
Embracing Change
Penang, famed for its rich past and lively culture, is likewise welcoming the changes brought about by Invisalign. For their orthodontic requirements, residents are increasingly turning to Invisalign braces.
Quality Healthcare Access
Penang has great dental care facilities that provide Invisalign procedures. Patients in Penang may benefit from the guidance of competent orthodontists on their path to a flawless smile.
Investigating Invisalign Prices in Malaysia
Expense Considerations
In Malaysia, the price of Invisalign treatment varies depending on variables such as the complexity of the case and the length of treatment. Invisalign orthodontics is typically viewed as an investment in oral and overall health.
Comparing Costs
To gain a comprehensive comprehension of invisible prices in Malaysia, it is necessary to consult with multiple orthodontists. Although the price may differ slightly, Invisalign's benefits, such as comfort and discretion, make it an attractive option for many.
The conclusion
In conclusion, Invisible braces have emerged in Malaysia as a game-changing orthodontic solution, with Kuala Lumpur and Penang heading the way. These transparent aligners are appealing due to their discretion, comfort, and ease of removal.
As we explored the world of invisible brace in KL, Invisalign brace in Penang, and invisible brace prices in Malaysia, we discovered a revolutionary approach to attaining a perfect smile. In addition to transforming smiles, introducing Invisible braces has revolutionised the orthodontic experience, making it more accessible and pleasant for everyone.
Consider invisible braces if you've been contemplating orthodontic treatment but dislike the concept of traditional braces. They offer the optimal combination of efficacy and aesthetics, ensuring a seamless and discrete path to a confident smile.
Remember, your smile is your calling card, and Invisalign can make it genuinely unforgettable. Today, schedule a consultation with a certified Invisalign provider in Kuala Lumpur or Penang and take the first step towards a livelier, more confident smile.