Are you looking for the best dental clinics in Shah Alam and Klang? Whether you're new to the area or just want a change, it's important to take care of your tooth health. When it comes to taking care of your teeth, finding the right dentist centre can make all the difference. In this piece, we'll show you how to find and choose the best dental clinics in Shah Alam and Klang. We'll walk you through the most important things, from how important it is that they have the right skills to how they use current technology.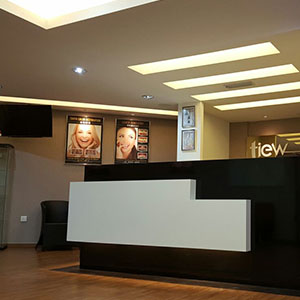 1. How important it is to have professional knowledge
When it comes to your oral health, knowing what to do is important. Look for places where the staff has a lot of knowledge and is very skilled. Dentists who have a good track record with different oral procedures and treatments can give you the quality care you deserve. Check the dentist team's skills, licences, and reviews from past patients to find out how good they are.
2. Technology that is up-to-date
Technology has become very important to modern dentistry. The best dental clinics in Shah Alam and Klang should have the most up-to-date tools. From digital X-rays to lasers, these tools improve the accuracy of diagnosis and treatment. Modern technology can also make going to the dentist easier and more comfortable.
3. Services that cover everything
A good dentistry centre should have a wide range of services to meet the needs of people with different oral health problems. Some of these services are general dentistry, aesthetic dentistry, braces, oral surgery, and more. When all of your oral needs are met in one place, you save time and get care that is regular and well-coordinated.
4. Personalized Treatment Plans
No two smiles are the same, and your treatment plan shouldn't be either. The best dental clinics take the time to figure out what your specific needs are and make treatment plans just for you. Whether you need a simple cleaning or a complicated process, a personalised approach will make sure that your unique needs are met.
5. Patient-Centered Approach
Choose a dentist office that puts your safety and ease of access first. A patient-centered approach means that it is easy to make appointments, it is quick and easy to check in, and the staff is helpful and cares about the patients. As a patient, you should always feel welcome and important.
Conclusion
When looking for the best dental clinics in Shah Alam and Klang, it's important to think about things like professional experience, technology, services offered, personalised treatment plans, and a patient-centered approach. By doing this, you can make sure your teeth are in good shape.
Don't forget that taking care of your teeth is an investment in your general health. When it comes to your oral health, don't settle for anything less than the best. So, take the time to do some study and choose a dentist centre that meets these requirements. Your smile will be grateful.