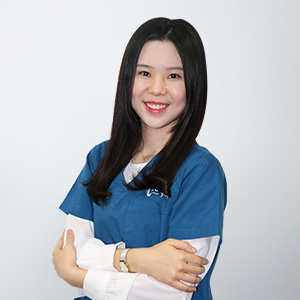 Dr Cathy Tai received her Bachelor of Dental Surgery from AIMST University. Subsequently, she had served as a government officer in Kluang, Johor with the Ministry of Health Malaysia . With God's abundant blessings and guidance, she indulged herself into the private practice with Tiew Dental Johor.
She was trained in Orthodontic and Dentofacial Orthopedics by Dr Derek Mahony . Dr Cathy has specific interests in airway dentistry . Hence, she has been actively receiving enhancement training by local and international speakers to improve her knowledge and skills in orthotropics , myofunctional therapy, early intervention orthodontics, dental sleep medicine and Buteyko Breathing .
She is also passionate in providing care and assistance while nurturing the underserved populations through dental outreach programmes that come intending to improve oral health in all level of communities.
She believes the significance of learn, unlearn and relearn to carry out the highest quality of dental care with an emphasised goal of promoting both oral health and long-term health care.