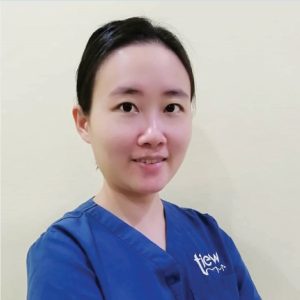 Dr Doris Tan received her Bachelor of Dental Surgery (BDS, Hons) from Penang International Dental College in 2015. She went on to join the Pahang State Dental Service under the Ministry of Health from 2016 – 2018, where she obtained further training in Community & Restorative Dentistry. Dr Doris joined ST Tiew Dental Group in 2018 and currently practices in Johor Bahru.
Apart from providing restorative, cosmetic dental treatment and orthodontic treatment to patients of all ages, Dr Doris is also a certified Invisalign provider. She frequently updates herself with the latest knowledge and technology in dentistry in order to serve her patients better.
Dr Doris and her clinical team are committed to providing patients with excellent dental health care in a professional and friendly manner. Together, they strive to make each dental visit a relaxed and comfortable experience.
In her free time, Dr Doris enjoys reading and planning for her next adventure.