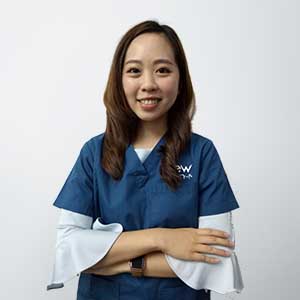 Dr Janice Lee Ci En is a qualified dentist since 2016, attaining Bachelor of Dental Surgery (BDS) from SEGI University. Before joining ST Tiew Dental Group, she has garnered valuable experience in the civil service for almost 3 years.
She aims to deliver a professional yet comfortable experience for her patients.
One of her core beliefs is upholding compassion and integrity in her day-to-day treatment.
As the world advances, she also takes it upon herself to pursue self-improvement in honing her dentistry skills.