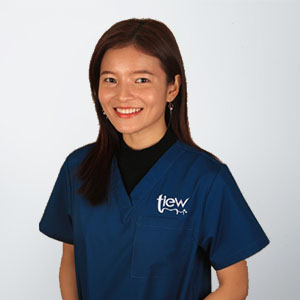 Dr. Lim Suk Yik obtained her Doctor of Dental Surgery (DDS) from National University of Malaysia in the year 2015. Prior to joining ST Tiew Dental Group in 2017, she served the community of Tangkak, Johor with passion and care to ensure they receive the best dental care.
She passionately believes in continuous learning to ensure her patients receive the best and up to date dental treatment. She actively attends courses and seminars and has successfully completed certified courses in Orthodontic and Cosmetic Dentistry.
Dr. Lim is an attentive dentist and finds joy in treating children. She enjoys treating children and takes pride in instilling good oral habits in her young patients. A naturally friendly and cheerful person, she communicates well with her patients, regardless of their age. She treats her patients with utmost care and makes sure her patients leave the clinic happy and pain-free.