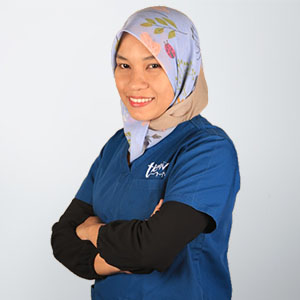 Dr Faizah has been practicing dentistry since 2004 after receiving her Doctor Of Dental Surgery (DDS) Degree from Universiti Kebangsaan Malaysia (UKM) in 2004.
She has served 4 years of service in the public sector, from 2004 to 2008, and later joined the private sector under ST Tiew Dental Group till present.
Her mission is to provide dental services to all patients in an environment that is safe, reassuringly pleasant and comfortable.