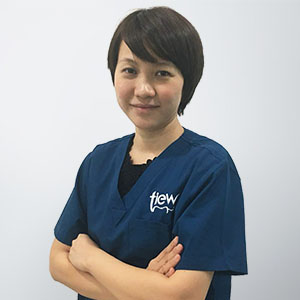 Dr. Ong Yi Woon received her Degree of Dental Surgery from Universiti Kebangsaan Malaysia in 2007. She started her career pathway as a general dental practitioner in civil service for almost 4 years. After gaining priceless experience by serving the public, she indulged herself into private practice, mainly focusing on guiding craniofacial development and growth in growing patients, as well as treating orofacial myofunctional disorders and dental sleep medicine for both children and adults in her current practice.
She strongly believes that continuous dental education and postdoctoral training is the most important element in providing her patients comprehensive approach to oral health. As such, she obtained her Membership of Faculty of Dental Surgery, The Royal College of Surgeons of Edinburgh in year 2011. In year 2012, she pursued her postdoctoral training and had her clinical tagging in dental sleep medicine in Pennsylvania, United States. She also started to provide orofacial myofunctional treatment for children in her daily dental practice since year 2013.
She is a trained Myobrace and Alternative Lightwire Functional provider. She also was trained in orofacial myology and is currently an active member of International Association of Oral Myology. She had her training in oral reflexes integration too.
She is a certified butekyo practitioner, she was trained in functional breathing and Butekyo Breathing method by Patrick McKeown, President of Butekyo Professionals International.
She was trained in Orthotropics by Professor John Mew, to help her growing patients in guiding craniofacial development by using functional appliances.
She was involved in part time clinical supervision for undergraduate in dental faculty of Universiti Kebangsaan Malaysia since year 2014.
Now, she is an airway-centric dentist focusing on functional dentistry. She works in collaboration with medical and allied health professionals to provide wholistic treatment for her patients.