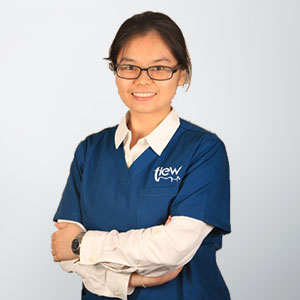 Dr. Say received her Doctor of Dental Surgery (D.D.S) from Universiti Sains Malaysia in 2014. She completed her compulsory service in the Kelantan State Dental Service under Ministry of Health from 2014- 2017, where she obtained further training in Community & Restorative Dentistry. Dr. Say joined ST Tiew Dental Group in 2017 and currently practices in Selangor.
Dr. Say provides restorative, cosmetic and orthodontics treatment to patients. She is one of the certified Invisalign providers too. She continues to improve herself in early intervention orthodontics for kids and Myofunctional therapy.
Dr. Say and her clinical team strive to provide more professional and pleasant dental experience to all patients.