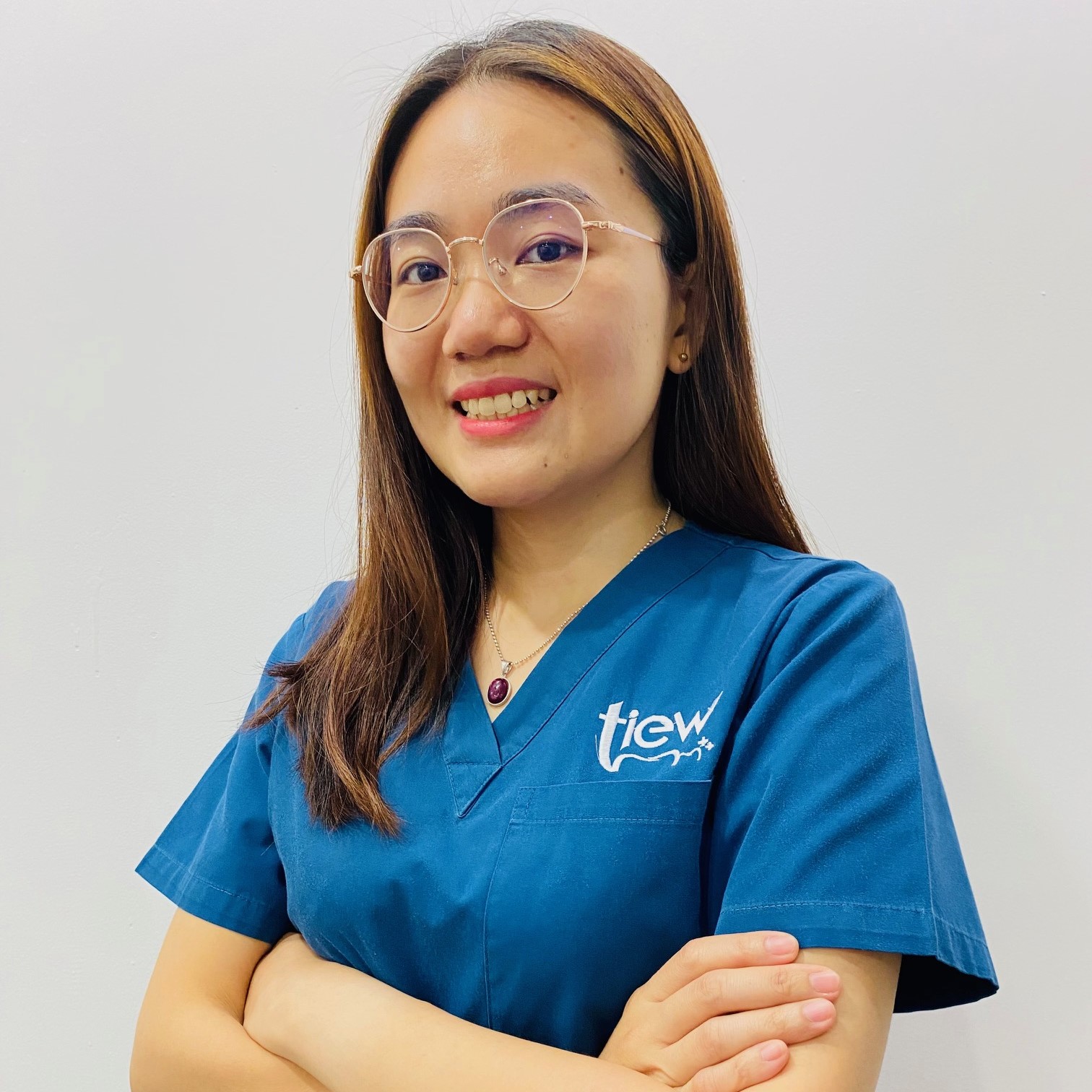 Dr. Shinny Teoh was born in Penang and received her degree in Bachelor of Dental Surgery
from AIMST University in the year of 2017. Few months after graduation, she began her
career with the civil service and served the public as a dental officer in Klinik Pergigian
Kelana Jaya in the state of Selangor for 3 years. She also had undergone training in Oral
Maxillofacial Surgery and Paediatric Dentistry Departments in Hospital Shah Alam. In
December 2020, Dr. Shinny embarked on her new journey in private sector with ST Tiew
Dental Group Sdn. Bhd.
Dr. Shinny is well-trained in all aspects of general dentistry such as preventive dentistry,
restorative dentistry, periodontics, prosthodontics, prosthetics and paediatric dentistry etc.
She has special interests in aesthetic dentistry, endodontics, oral surgery and orthodontics.
Dr. Shinny satisfactorily completed all 10 modules of the required lectures and hands-on
workshops of post-graduate orthodontic studies as required by the Biomechanical Institute
of Orthodontics & The Dental Academy Malaysia on 26th November 2022. Developed the
basic and advanced orthodontic knowledge and skills needed to handle patients with
Skeleto-Dental Malocclusions.
She constantly keeps herself update and upgrade with the latest dental trends by attending
conferences and scientific seminars as well as polishes her skills with hands-on workshops.
Always strive to be professional all the time by providing the best services and treatments to
all her patients. Dr. Shinny has a very friendly, gentle and patience personality. She is
humble and a great listener. Feel free to share your opinions with her because she believes
in patient-centered care. Patients' satisfaction and happiness after receiving her dental
treatment always gives her a sense of accomplishment and motivates her to advance
further in her dental career.
Dr. Shinny is a member of Malaysian Dental Association (MDA) since 2019. She is also a
member of Tzu-Chi International Medical Association (TIMA) since 2018. She actively
volunteers herself to give free dental service to the refugees in Kuala Lumpur Buddhist Tzu
Chi Free Clinic on Sundays and join medical outreach organised by Tzu Chi TIMA from time
to time (e.g Tzu-Chi Kuantan Free Medical Outreach for Rohingya Myanmar Refugee).