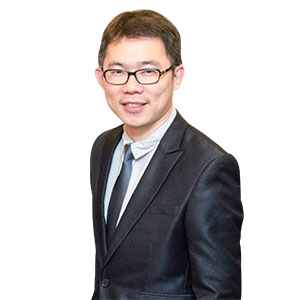 The Malaysian Dental Council has a passionate member since 1998 who is Dr. Tiew Soon Tat, a graduate from University Malaya with a Bachelor of Dental Surgery. Under his aspiring leadership over years, Malaysia's largest dental group, ST Tiew Dental Group Sdn Bhd has developed progressively & evolved over the years. The company won the recognition of Business of the Year in year 2005.
Dr. Tiew Soon Tat has a genuine interest in educating the public. He has channeled his knowledge through mass media in order to create awareness to the public about dental health. He has written articles for Mom Baby Magazine, Long Life Magazine and Healthy World Magazine. 8TV had a live dental health talk show debut with this revered dentist. He was also a guest speaker of AIFM (chinese radio station) and was also interviewed and aired in Astro's TV programme.
Besides being an accredited Invisalign Provider (invisible braces) and a laser safety officer by Bonn University Germany (laser dentistry), he has a attained a Diploma in Implantology (dental implants) and a Certificate in Oral Rehabilitation (smile make over), both from the University of Frankfurt Germany. He has vast experiences in Cosmetic Dentistry, Implant Dentistry and Orthodontics. Travelling, reading and photography would be his favourite pass-time preferences.