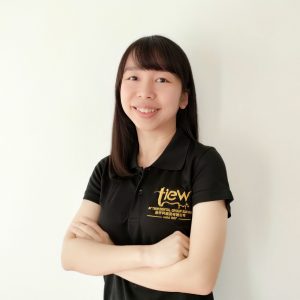 Education Background: BAppSc (Hons) UMT, COC AOMT
Ms Ong Shwen Ling graduated from Universiti Malaysia Terengganu (UMT) where she received her Bachelor of Applied Science. She has great interest and is trained to treat orofacial myofunctional disorders. She completed the Introduction to Orofacial Myofunctional Therapy Program at Academy of Orofacial Myofunctional Therapy (AOMT).
Currently, she is assisting Dr Ong Yi Woon in doing Myofunctional Therapy and Buteyko Breathing Retraining. She is working with patients of all ages, cases include Airway Orthodontics (expansion, orthotropics, ALF), Craniofacial Growth Guidance, Orofacial Myofunctional Therapy, Buteyko Breathing Retraining and Functional Frenectomy. Her aim is to help people to improve their quality of health and life.