Composite Filling
The white filling material is made of a composite of resin and glass particles that provide good durability and resistance to fracture in small- to mid- size restorations. They are able to withstand moderate pressure from chewing.
The composite material is cemented onto the existing tooth surface using a bonding agent. The composite filling will then be precisely placed, shaped, and polished restoring your tooth to its original shape and function. This cosmetic dentistry procedure requires a single visit for the application of the composite material. The procedure includes minimal removal of the infected tooth structure during the preparation of the tooth cavity. Thus, a composite filling is generally smaller in size when compared with a metal (amalgam) filling.
Composite filling price start from RM9x, depends on the deepness and sizes of each cavity tooth.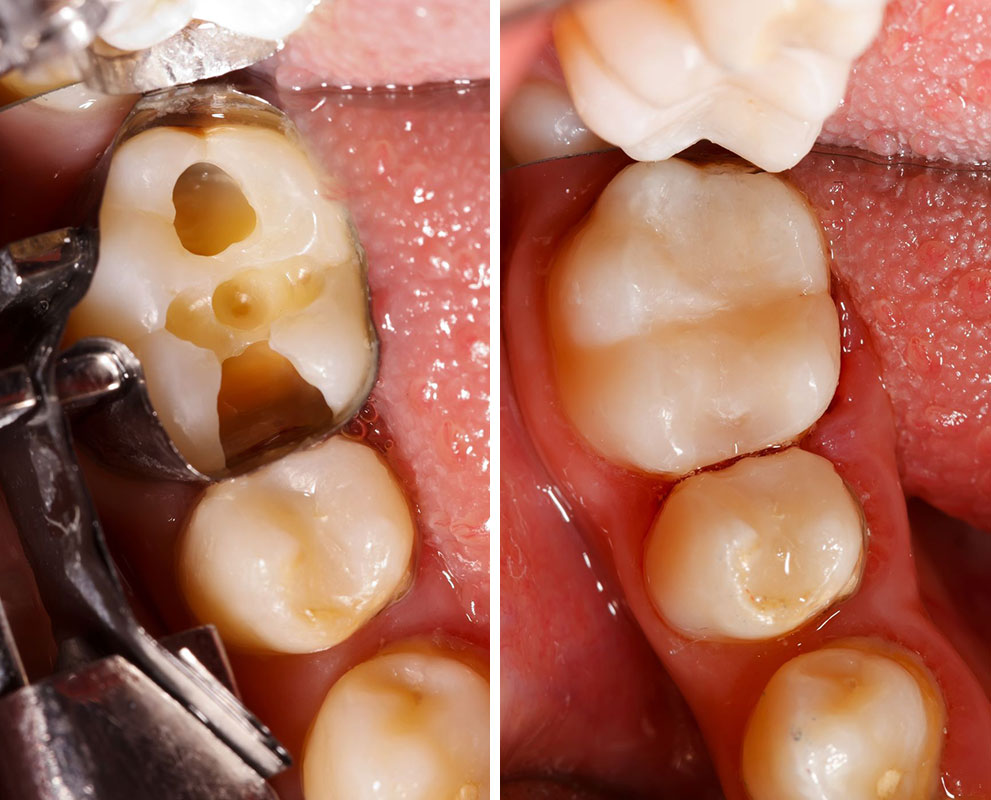 Porcelain Veneers
Dental porcelain is one of the superior materials that efficiently imitate the enamel part of a tooth. It not only is an aesthetically pleasing dental material, but porcelain is also the strongest cosmetic tooth-coloured material and it can withstand normal dental function.
Damaged teeth that become badly worn through excessive grinding or by carbonated drinks, as well as those that have been chipped or broken, can benefit from veneers. Veneers cover the front surface of the teeth thus changes their colour and shape. They are used to increase the dimension of the teeth, thicken them, increase their appearance and beautify your smile. A single damaged tooth can easily be repaired with a porcelain veneer that has similar characteristics and colour of a natural tooth.
Even though orthodontics or Invisalign braces would probably a better solution for crooked teeth, such treatments can take up to a year or longer. For mild misshapen teeth, veneers on their front surface will give a straight and perfectly aligned-looking smile. This type of cosmetic dentistry treatment is referred to as "Instant Orthodontics"
Porcelain Veneers price start from RM2xxx. Do contact us here for a proper consultation with our dentists!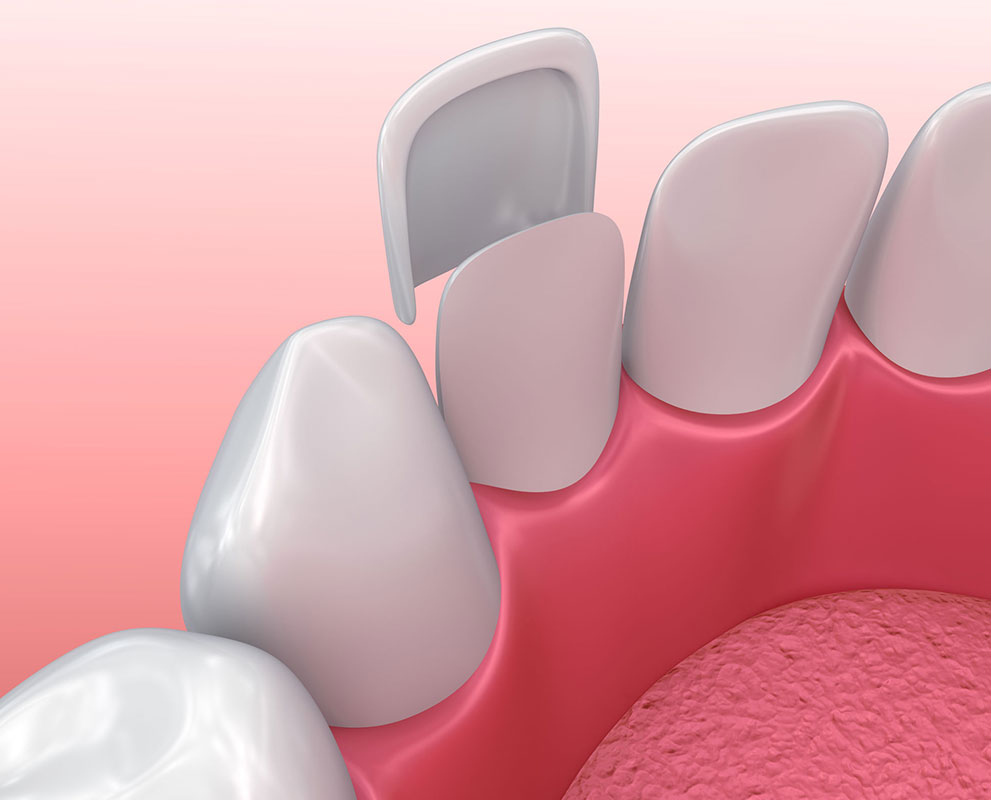 Smile Analysis
Smile analysis involves a combination of art and science. A comprehensive assessment of your smile is required in order to improve the overall appearance. Cosmetic dentistry procedures like dental veneers, dental implants, gum therapy and teeth whitening, will be required for the front teeth in both the upper and lower arches in order to achieve the healthy, bright smile for each individual.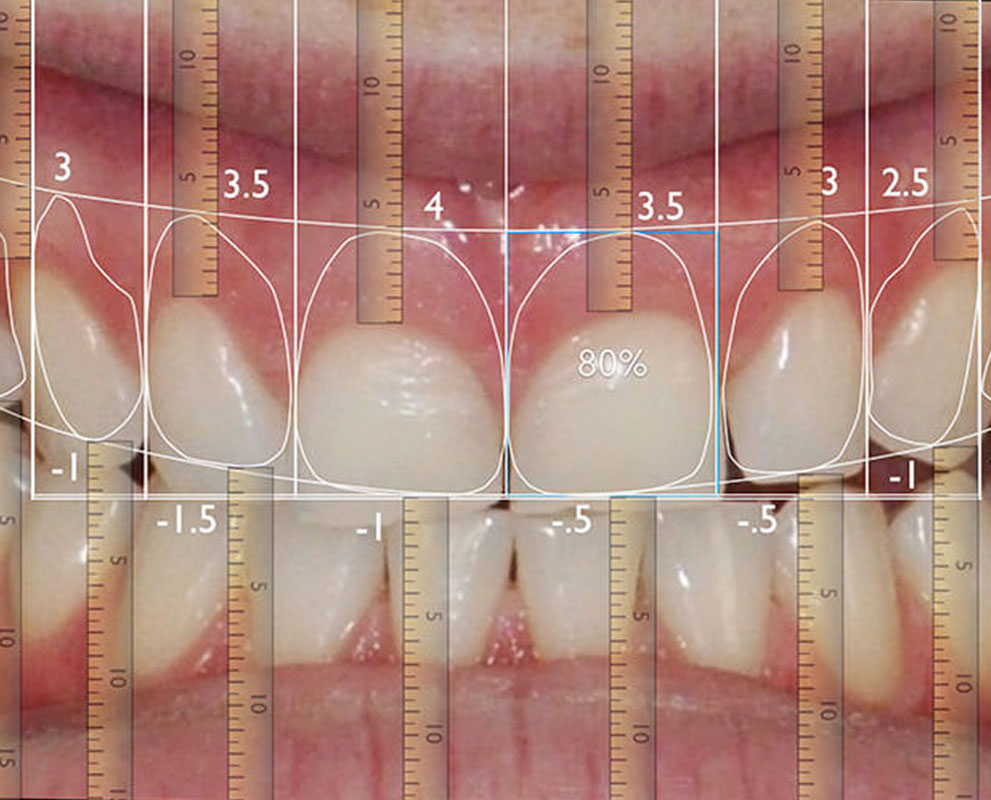 The procedure can be performed in the office under dental supervision or, at home depends on the dentist's treatment proposal. There are several ways to whiten your smile:
Laser / in-office teeth whitening – Laser teeth whitening, a.k.a. in-office whitening provides the quickest way to whiten teeth. The dentist will apply either a rubber shield or a protective gel to your gums to protect the oral soft tissues. The whitening agent is applied directly on the teeth and activated by laser or light. The light speeds up the reaction of the whitening product and a lighter shade can be achieved more quickly. The procedure usually takes approx. 1 to 2 hours and produces instant whitening results.
Professional Home Whitening Kits – Many patients enjoy bleaching at home because it is more convenient. You will be fitted with custom-made teeth whitening trays filled with whitening gel (provided by your dentist). Peroxide-containing whiteners actually bleach the tooth enamel. Depending on the teeth whitening system, some trays need to be worn overnight while others for only 1 to 2 hours.
Teeth Whitening price start from RM6xx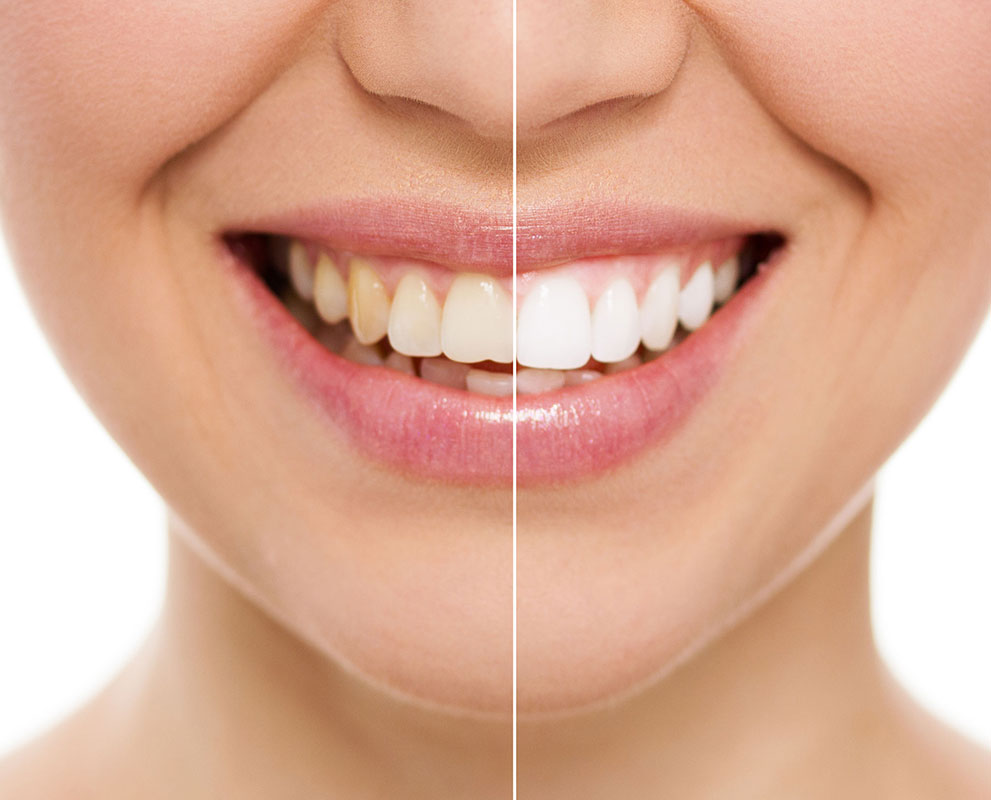 Tooth Jewellery
People are becoming increasingly self-conscious about their appearance and smile. With the introduction of cosmetic dental procedures like veneer, teeth whitening, and placement of tooth jewellery, patient's smile can be made more aesthetic and pleasing, which results in increased self-confidence of the patient.
The tooth jewellery used and the procedure for applying it are absolutely safe! A dental adhesive is used for the application of the jewellery which only takes no more than 15 minutes. Differ from drilling holes, it does not involve any invasive treatment on the tooth and is completely painless.